BIGCOMMERCE COURIER &
ORDER FULFILMENT
GET BIGCOMMERCE ORDERS
OUT FAST WITH QUICK SEND
LINKING YOUR ACCOUNTS
So, how does it work? When you sell an item, we'll transfer all of the relevant BigCommerce shipping information into our booking form - this includes the customer's details, as well as the weight and dimensions of the parcel. All you need to do it review the form and tweak if necessary.
To integrate your BigCommerce account, click the link below and sign in to BigCommerce. Then just follow the instructions on how to link your account.
Please note, we will only import the information which is needed for the booking during BigCommerce integration. Rest assured, we will not be able to access any other further financial or personal information about you or your customers. Should you wish to unlink your account, you can do this at any time.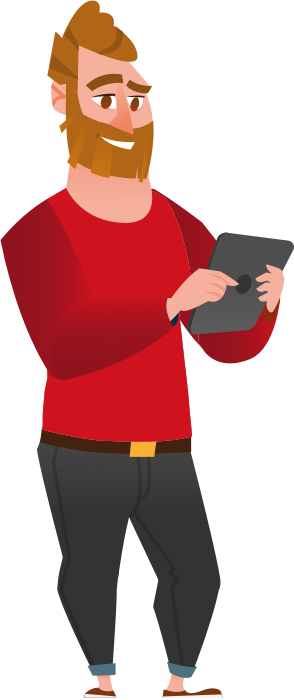 ---
WHAT IS BIGCOMMERCE MARKETPLACE?
BigCommerce is a leading e-commerce platform. As the name suggests, it is geared towards large and fast-growing businesses, with the likes of Toyota, Kodak and Ben & Jerry's all hosting their sites on this platform.
If you are a hobby seller then this may not be the platform for you, but if you are a growing e-commerce business, you may find having a BigCommerce portfolio offers the tools and functionality needed to boost your sales and profits even further. In fact, businesses who host their e-commerce site on BigCommerce experience an average of 28% growth year-on-year.
What does BigCommerce offer which similar platforms don't? First, it has more built-in features and data tools so there's no need to rely on third party apps. It also has a range of SEO tools so you can make your website more accessible to customers.
In terms of payment – you can choose your own payment gateway provider and you don't need to pay BigCommerce transaction fees. The only fee you'll incur is the usual credit card charge applied by the payment gateway you use.
---
WHY LINK YOUR BIGCOMMERCE ACCOUNT?
When you run an e-commerce business, you are competing with big online retailers who are able to offer a fast delivery service. To compete effectively, you need to do the same. That's where we come in - when you send a parcel to a UK address, we'll deliver it on the next working day with prices starting from just £2.79*. You can make the process even quicker by linking your BigCommerce account with DHL Parcel UK via our BigCommerce integration.
---
BENEFITS OF LINKING YOUR ACCOUNT
Quick Send can save you valuable admin time with your BigCommerce shipping which you can use for other important tasks. With all of your e-commerce orders in one place, it's easy to keep track of all your orders and what you are spending on delivery. Whether you're selling via BigCommerce in the UK, or looking to make the most of BigCommerce international shipping with DHL Parcel UK, you're in the right place.

Save admin time
When a customer places an order, we'll transfer all of the delivery details into our booking form. You can tweak if needed or if you're happy, click 'Send'.

Link with multiple marketplaces
If you use another marketplace to sell your goods, you can link these channels with DHL Parcel UK too and be able to view all orders in one place.

Download invoices
In the account section of the DHL Parcel UK website, you can download invoices and statements for all deliveries across multiple platforms.
---
LINK WITH MULTIPLE CHANNELS
We are able to link with some of the most popular e-commerce platforms. You aren't restricted to linking with one channel - if you use multiple e-commerce platforms then you can link all with your DHL Parcel UK account. To link another platform, just click on the relevant logo below.
---
UPLOAD A CSV OF YOUR ORDERS
Alternatively, if you aren't using one of the above platforms to sell your goods, you can download our CSV template. Simply fill in the template and upload to the DHL Parcel UK website. We will then create multiple bookings for you based on the information you provide - all you need to do is check you are happy and confirm.
---
MANY WAYS TO SAVE
To reward our regular shippers, we provide lots of offers and discounts to bring down shipping costs on both domestic and international parcels. Here's just some of the ways your business can save money: