How to link your accounts
Ready to link your eBay account? Simply click the link below and login to eBay. Then follow the instructions on how to link your account. Once complete, you will be taken to the DHL Parcel UK website to continue your parcel booking.
Please note, linking your account gives DHL Parcel UK to import items from your eBay account. DHL Parcel UK will not receive any further personal or financial information and you can unlink at any time.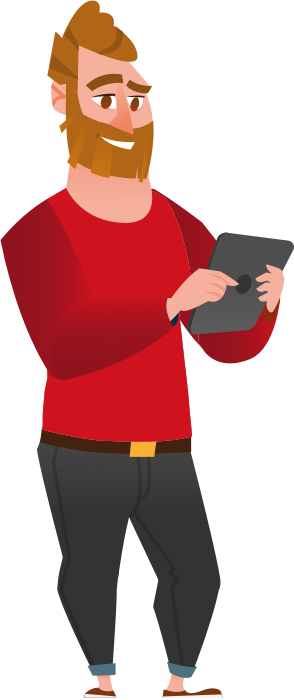 ---
What is eBay?
Did you know there's 168 million active buyers on eBay at any one time and the site processes 2 billion transactions every day? eBay helps your business to reach customers around the world. So whether you are selling car parts or clothing you are sure to find a buyer on eBay.
Originally starting as an auction site, eBay has since evolved to include a 'Buy it now' option as well. Whether you chose to use an auction listing or fixed price listing depends on the item you are selling. If stock is limited and demand is high then we recommend using an auction listing. If you have bulk stock we suggest using a fix price listing instead.
eBay charges a small price to list your item, although this is generally lower than the listing price on similar platforms. Once the item has been sold, a sales commission will also be due which is a percentage of the total sale.
---
Why link your eBay account?
Once you've found the right products to sell, you'll need a fast and reliable courier company to deliver your orders – that's where we come in. We deliver all UK orders on the next working day with prices starting from just £2.79 . Sold an item internationally? We send to over 160 countries worldwide.
---
Benefits of linking your account
It's completely free to integrate your eBay account with DHL Parcel UK. This value added service will ensure it is quick and easy to send your goods to customers. When you sell an item, we'll automatically pull through the customer's details into our booking form, saving you valuable admin time which you can put back into your business.

Send orders in one click
When you sell an item on eBay, we'll import all of your customer's details into our booking form. Simply review the form and click 'Send'.

Mark as dispatched
When you send an item with DHL Parcel UK, we'll automatically mark it as dispatched on eBay so you don't need to update.

Improve your eBay seller rating
A quick service is a great way of setting your business apart. Quick Send will save you valuable admin time so you can get your orders out quickly.
---
Link with multiple channels
Use more than one marketplace to sell your goods? That's not a problem – we can link with more than one platform. We'll import order details from each channel you're linked with into your DHL Parcel UK for quick parcel sending. To link another account, click on the logo below.
---
Upload a CSV of your orders
Alternatively, if you aren't using one of the above platforms to sell your goods, you can download our CSV template. Simply fill in the template and upload to the DHL Parcel UK website. We will then create multiple bookings for you based on the information you provide - all you need to do is check you are happy and confirm.
---
Many ways to save
Many eBay sellers offer free postage on their items – this is a great way of enticing buyers but can cut into your profit margins. To help our senders save money on postage costs, we offer a range of discounts and savings. Here's just some of the ways you can reduce the cost of sending a parcel: