WOOCOMMERCE COURIER &
ORDER FULFILMENT
GET WOOCOMMERCE ORDERS
OUT FAST WITH QUICK SEND

How does Quick Send work?
We'll link your WooCommerce account with DHL Parcel UK so that when you sell an item, we can automatically input all of the information into our booking form. Upon signing in to your DHL Parcel UK account, you'll receive a notification that there are unsent orders in your basket. You'll just need to review the booking form and if you are happy click 'Send'.
We'll only be able to access information which is relevant to the booking, including delivery details and the dimension and weight of the item. We won't be able to view any personal or financial information about you or your recipient which isn't needed for the booking.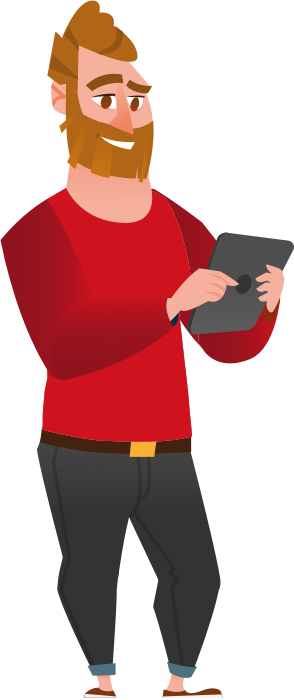 ---
What is WooCommerce?
WordPress is a popular choice for a content management system – in fact 34% of all websites are powered by WordPress. It's perhaps not surprising then that many businesses are utilising WooCommerce, a free WordPress plugin, to power their e-commerce sites too.
If you already use WordPress, then WooCommerce may be the platform for you. Having already mastered WordPress' functionality, WooCommerce (which follows the same principles) should feel familiar and easy-to-use. What's more, you can continue to use all of the WordPress plugins which you already use.
Simply download the WooCommerce plugin and you're good to go. Unlike other platforms, it is completely free to use so it's the ideal option for any e-commerce business with low start-up costs. You won't need to compromise on functionality either – it is jam packed with design customisation options, in-built analytics, security features and customer engagement tools.
---
Why use Quick Send?
As an e-commerce business, you'll need a quick and reliable courier services to safely deliver your parcels to customers. As standard, we'll deliver any parcels sent within the UK on the next working day from £2.79* . Your international parcels could reach your recipient as quickly as 2-3 days later.
---
Benefits of linking your account
Our Quick Send service makes it even easier for e-commerce sellers to send orders to their customers. Here's just some of the reasons why you should link your WooCommerce account with DHL Parcel UK.

Save time
Every time you sell an item on WooCommerce, we'll input the recipient's details straight into our booking form. All you need to do is review.

Link with more than one marketplace
Do you sell on more than one channel? You can link with as many platforms as you like and see all outstanding orders in one place.

Value added service
Whether you send 1 parcel a week or 10 a day, it's worthwhile linking your account and saving time booking deliveries at no extra cost.
---
What e-commerce platforms can we link with?
We understand that our e-commerce sellers often sell on more than one platform – you may have a WooCommerce site, but also use eBay to sell your goods. If this is the case then you can link your DHL Parcel UK account with multiple platforms and see all of your orders in one place. We can link with some of the most popular platforms, including:
---
Upload a CSV of your orders
Alternatively, if you aren't using one of the above platforms to sell your goods, you can download our CSV template. Simply fill in the template and upload to the DHL Parcel UK website. We will then create multiple bookings for you based on the information you provide - all you need to do is check you are happy and confirm.
---
Many ways to save
Take a look at our offers and discounts to see how your business can save money on the cost of sending parcels. Here's just some of the ways you can bring down costs: