We care about your parcel as much as you do and we know what's inside matters to you and your recipient. Whether you're sending an item you've sold on eBay, sending a gift or you are a small business – you can save time and money when you send with DHL Parcel UK. We'll collect your parcel direct from your door and will keep you informed of the status of your delivery with regular text and email notifications. Alternatively, you can drop your parcel off at one of our 3,500 ServicePoints or 50+ DHL Parcel UK depots and save money.
---
Interested in partnering with us?
Are you a regular shipper with DHL Parcel UK? Maybe you are a small business and you use our services to send out customer orders or perhaps you moved to England from abroad and you frequently send parcels back home. Whatever your reason for sending parcels with DHL Parcel UK – we would love to hear from you!
Get in touch to tell us your story. Simply fill in the form below and a member of the DHL Parcel UK team will contact you shortly.
We will not use this information for anything other than contacting you via the email address or phone number provided to discuss a partnership opportunity. By submitting your details you comply with our privacy policy.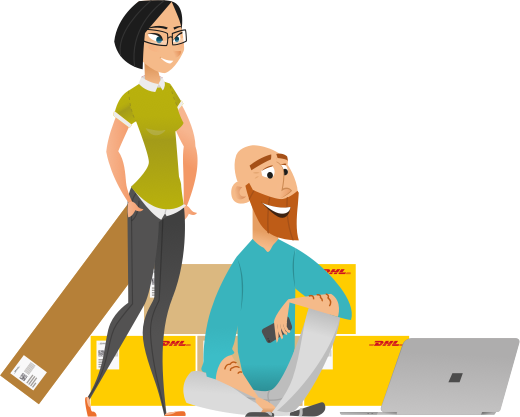 ---
Small business case studies
We work in partnership with small businesses – just like yours - to help them extend their reach, provide their customers with choice and reduce their parcel delivery costs. Don't just take our word for it – read our case studies to learn more about how we work in partnership with small businesses to help them to grow.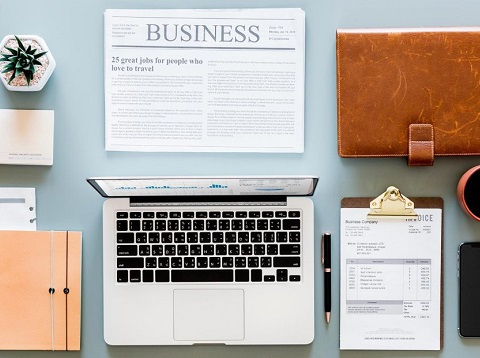 Post and Save Challenge - The Pelican & The Rose
---
HUG IN A BOX CAMPAIGN
To combat the isolation many of us felt during the Covid-19 crisis, we launched our Hug in a Box campaign, giving people an opportunity to send a comfort box to a loved one for free.
We partnered with 5 of our favourite Instagram influencers to give away 500 free parcel deliveries to their followers. Hundreds of people took advantage of the offer, sending books, family photos and delicious treats to their loved ones.
All of our collections and deliveries during this time were completely contact-free so sending a Hug in a Box was the perfect way of staying close friends and family members from a safe distance.
---
Post For A Post campaign
We launched our Post For A Post campaign to get Brits to put down their mobile phones and tablets and go back to traditional methods of communication. 84% of Brits said that they would be more excited to receive a surprise parcel in the post over a text or message on social media.
That's why we created the #PostForAPost hashtag to encourage people to send something lovely to someone they know and share their stories on social media.
---
Pass the Parcel campaign
Pass the Parcel is a follow on campaign to Post for a Post, encouraging people to surprise and delight someone they know by sending a surprise parcel in the post. The receiver is then encouraged to send a surprise parcel to another person and keep the chain going.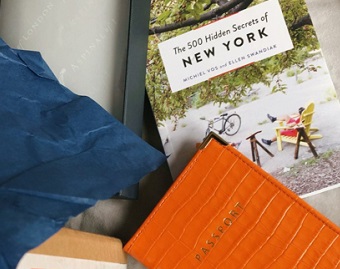 Pass the Parcel - Susie Verrill
---
Trust us to deliver your parcels
We offer a fast and reliable delivery service, coupled with convenient ways to send and receive a parcel, which has earned us a 4/5 Trustscore and a 'Great' rating on TrustPilot. We have over 3,500 independent and honest reviews which we use to constantly improve the services we provide to customers and recipients.
---